Successful business analyst nowadays entails far more than just requirements management and engineering. Being innovative, being able to resolve disagreements, focusing on the client experience, and leveraging technology solutions are just a few examples of business competencies. The Business Analyst role is evolving; it is becoming more comprehensive, focusing on supporting outcomes from the general to the specific. But one thing remains. Problem-solving abilities, analytical thinking, communication, self-organisation, and a willingness to learn are more important than ever. They serve as the foundation for becoming a competent BA and progressing in this position. What is changing is that a wider variety of talents can be quite helpful when employed correctly.
Practicalities of a T-shaped Business analyst 
The concept of T-shaped skills as a metaphor for describing a person's abilities, portrayed in two dimensions, responds to those needs:
Vertical (representing core capabilities and skills)
Horizontal (indicating broader skills—mostly connected with other positions and collaboration with different parts of the organisation)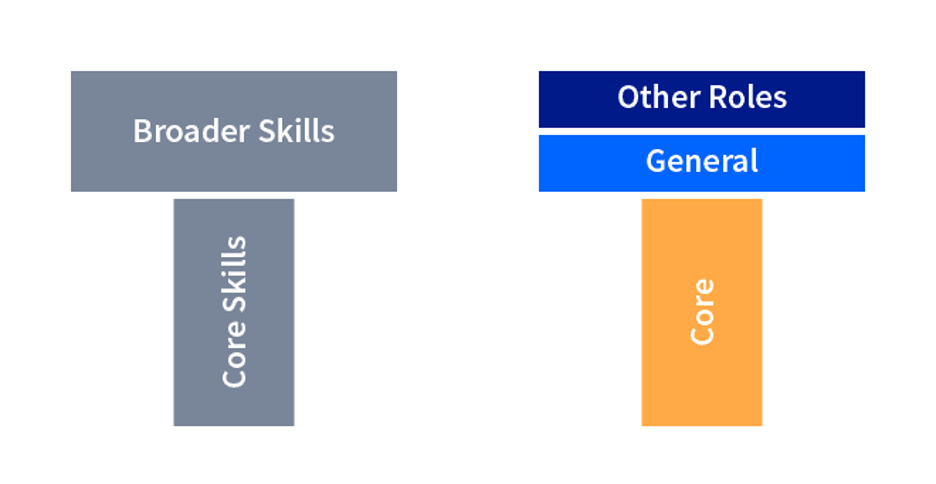 Individuals with a broader skill set are favoured in this approach. People who can adapt and deliver value in the face of a wider diversity of demands. Individualisation and profiles are the essential points/significant benefits of this concept.
In this challenging digital transformation era, it is believed that a few profiles are critical for the profession and are closely related to the 'many hats' that BAs are currently wearing. Here are a few examples:
Design
With a greater emphasis on the discovery and prototyping phases, BAs are expected to assist with solution design and end-user involvement in the process. Focusing on customer-centric solutions and end-user experience enables the delivery of a solution that customers will utilise and adapt in their daily routines rather than just a remedy to a problem. Design thinking and an openness to innovation (often from a UX specialist) might generate fresh solution design ideas. As a result, these competencies and project roles are incredibly similar. Because of this, persons in these positions can learn from one another.
Technology
Keeping up with the latest technological advancements is considered one of the most critical skills for improving business outcomes. Cloud solutions, low-code platforms (such as Mendix and OutSystems), commercial off-the-shelf (COTS) solutions, and chatbots are examples of where the technology revolution is heading. Technology awareness and a high-level grasp of numerous possibilities substantially aid in resolving business problems and identifying opportunities.
Some BAs are familiar with these technologies (as previous developers or quality engineers), which can help them advance in this capacity.
Management
Starting a Business Analyst career as a Product Owner has become a natural path. BAs frequently collaborate closely with POs on projects. Product ownership or product management is not about how decisions are made but about maximising the value of the goods in the same way that analysis does. As a result, the BA is a strategic function responsible for representing the customer's interests in front of the development team.
The Project Manager is the second function that collaborates with the Business Analyst. Understanding project KPIs, deliverables, and budgets enable more informed delivery decisions.
Consultancy and Business Development
A Business Analyst's responsibilities frequently overlap with those of a Consultant. A Consultant post is often a career route for an experienced Business Analyst. Every Company Analyst will apply customer awareness, business strategy and readiness, big picture thinking, and cost-benefit analysis abilities in a large-scale project.
A Business Analyst with a T-shaped skill set can assist a business in:
Build bridges they serve as the glue that holds a team of professionals together to produce more significant
Spread the more excellent picture – because they can understand numerous views,
Communicate and collaborate more effectively as they adjust their communication technique and perspective within the organisation.
Provide broader assistance regarding various project stages (discovery, Hypercare etc.)
At the same time, the T-shaped skills for the Business Analyst as an individual:
Can be used to design a career path and manage required competences when changing positions,
Provides for the exchange of experience and skills with other team members,
Encourages and supports ongoing learning.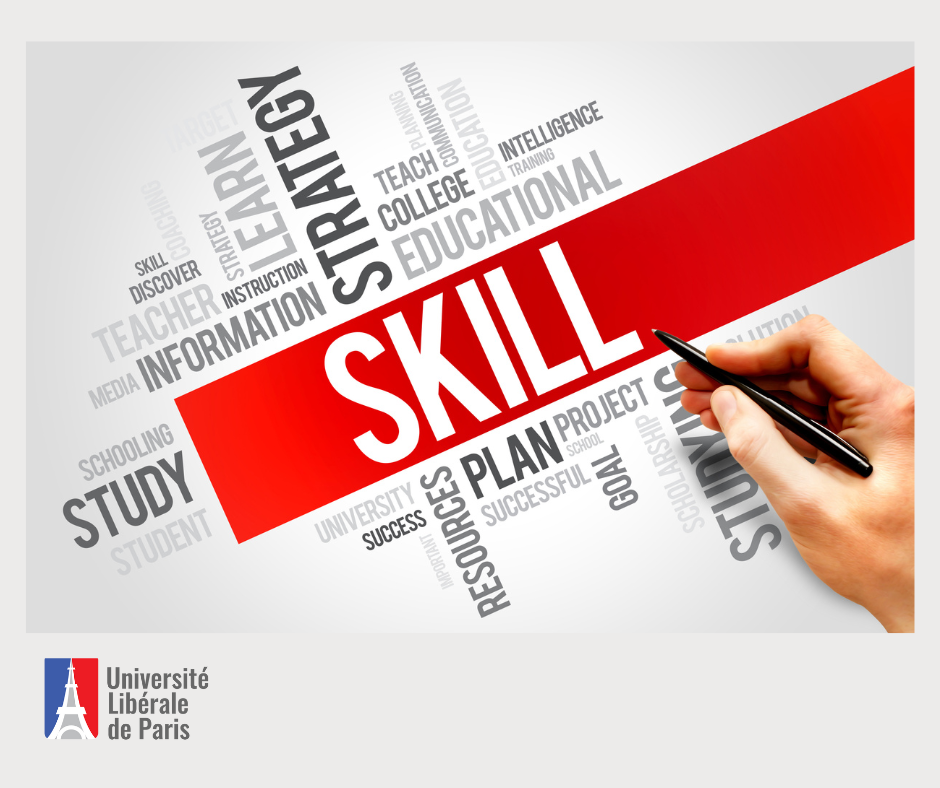 Specialisation is critical because we cannot establish trust and effectiveness without an extensive understanding of a professional domain. On the other hand, as BAs, we come from various backgrounds (technical and non-technical) and have a wide range of skills. A Business Analyst that uses all of their skills will be better prepared for the problems that come with digital transformation. BAs with T-shaped abilities can be much more than bridges between IT and business—they can be the people who can add additional value both within the team and to the organisation.
In conclusion, a T-shaped personnel is the ideal employee model every employer wants to have in their firm. Any individual not only fulfill the task they are in charge of but also complete the organization's big picture. Hiring T-shaped business analyst gives the employer ease of mind. You can always increase your employment opportunities by participating in an institute that applies the "T-shaped" principle in its teaching curriculum.
To understand more about Paris-U's programs, read here. 
References
Nowak-Rybka, K. (2020, October 6). T-Shaped Skills in Business Analysis—How a Versatile BA Can Improve Your Operations. Retrieved from Objectivity: https://www.objectivity.co.uk/blog/t-shaped-skills-business-analysis/